Magnetic Island out-shines Cairns and the Gold Coast!
Magnetic Island?s greatest assets are its rugged natural beauty, its wildlife, the many beautiful beaches, its easy accessibility . . . and the climate.

With warm sunny days, and only slight maximum temperature variations throughout the year, it is swimming season all year round?..there?s 23 bays and beaches to choose from!

The yearly average maximum temperature is 28.7 degrees Celsius and the minimum is 19.5 degrees Celsius. The chart below shows the weather pattern more clearly, it includes the monthly average temperatures, the daily average hours of sunshine per month and the rainfall. These figures were compiled for Townsville just 8km away, but because of the sea breeze, the island maximum temperature is about one degree cooler than the mainland.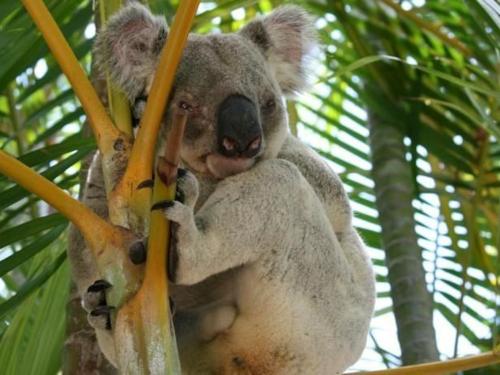 Reflecting the relaxing lifestyle, dress is casual, cool and light, with a sweater for winter evenings and boating. It doesn?t matter if you forget to bring important gear, like swim wear, a shady hat, sun cream etc. it?s all available here, even evening wear. And, lovely bright resort wear make great souvenirs of your island holiday.

Temperatures:
* Average maximum temperature: 32C
* Average minimum temperature: 19C
Seasons:
Dry Season ? April to November
Wet Season ? November to April

Our weather is great so that means Amaroo On Mandalay Resort is a perfect venue for wedding ceremonies and receptions. Imagine a beautiful sunny day for your reception and then dining under a clear starlight night for your reception!